Sorry so late today guys – I cut my hand badly last night, and this morning Guinevere was diagnosed with an ear infection, so its chaos as usual around here…
—–
Its the last week of summer here in Northern Virginia, where the kids return to school the day after Labor Day. Guinevere starts preschool this year (and I'm DYING over how cute she is in her uniform) and I'm starting to have major guilt about not doing enough fun things this summer.
We did get to go to Smith Mountain Lake for two days, but that trip was cut shorter than anticipated. We had a few afternoon trips to a water park and local zoos, but in general, nothing like the summers I grew up having – camping, multiple trips to amusement parks and the beach, etc. So on Friday I kept Guinevere home from her nanny and we had a hooky day. We went to a playground and lunch, and saw the movie Planes at University Mall Theatre – she was great through the whole thing!
But apparently I wore her out. After we left the theatre, she suggested we go to the mall. "Okay!" I replied enthusiastically – I needed a few things. We didn't even make it onto Braddock Road before she looked like this in the backseat:
That kid NEVER sleeps in cars, so this was pretty amusing to me – guess we had too much fun! I tried to drive straight to the Splash Pad by our house, thinking some water fun would perk her up, but she was beat – just wanted to go home and "welax". So we did.
On Sunday, we went to Chuck E Cheese for the first time. We were shocked at how clean, cheap, and fun it was. I assumed it was gross and germy and overpriced, but we were among the first customers there and you could smell the disinfectant on the rides and machines. Additionally, we spent under $30 for a pizza, two drinks, and 30 tokens, aka 30 rides and games. Tyler got to play Guitar Hero, I got to play SkeeBall, and Guinevere used up all the rest. SO much fun!
And then yesterday, we played hooky again. This time, we headed up to Great Country Farms to pick apples. This place was kid heaven – tons of playground and imaginary play areas, animals, pedal carts, water mazes, and a cow train:
But my FAVORITE part was this giant, inflated orange blob bouncy thing. No clue what they call it, but I was so disappointed that A) adults weren't allowed on it and B) I only had my 50mm lens and couldn't show off the size and awesomeness of this thing. I'm also disappointed that I"m so terrible at editing photos, because the shiny orange surface reflected back on Guinevere and so the color is really weird on her in these. But I love the shots of her suspended in air!
What does all of this have to do with Trendy Tot Tuesday? My amusement at Guinevere's new "uniform" – every day, she now insists on wearing a tank top and a tutu. In fact, after getting back from Great Country Farms where she got very dirty, she ran upstairs and changed into this:
At which point we went to Target, because she was so darn proud of dressing herself – who was I to say anything?!
———————————————————–
Won't you please join us?!
Our guest host this week is Amy from Baby Mama Juice. Amy is a mama and stepmama to three sweet girls – Pilar, Marin and Ivey. I just LOVE their names! Her "About Me" is the cutest I've ever seen, with such a great visual of snippets about her life – don't you want to be BFFs with her right now?!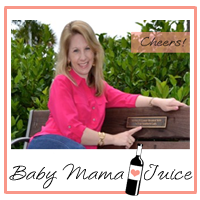 Trendy Tot Tuesday is a chance to talk about kid's style, and pretty much anything goes.  Pictures of your cutie, talking about their style (that you buy and dress them in, ahem!), a Polyvore board, linking to the new kid's line at the Gap – anything!  All ages welcome, from you sweet pregnant mamas stocking up a closet to the teenagers that probably pick all their own stuff out now 
This is a hop-style link up – please follow your hosts (myself, Megan and Amy – we are in spots 1-3.  Also, jump around to meet other bloggers!  We hope everyone gains some new followers from this link-up and finds some fabulous new blogs!
Please link back to (at least!) one of us, and feel free to steal our badge if you'd like. If you're a tweeter or instagram-er, use #trendytot
Interested in guest hosting? Please email Megan to get added to the list!