The day I wore this outfit, I had no intention of photographing it. The top half is a direct copy of this outfit, and the  bottom felt pretty boring. But while out and about running errands, I got stopped three times with compliments on my attire, so I figured hey, let's snap it. Unfortunately, I can't find my camera remote, so I had to drag Tyler out and the light was too bright and harsh so we've got weird shadows. Life. 
I would also like to know why my knees and thighs seem to tan so well and my calves and shins don't. Life.
Also, see all the smiles? Thats because I finally have my Invisalign off. If you're reading this post between 10am and 1pm, I'm at the Dentist getting laser whitening, so tomorrow I officially get to be all BLAM! TEETH!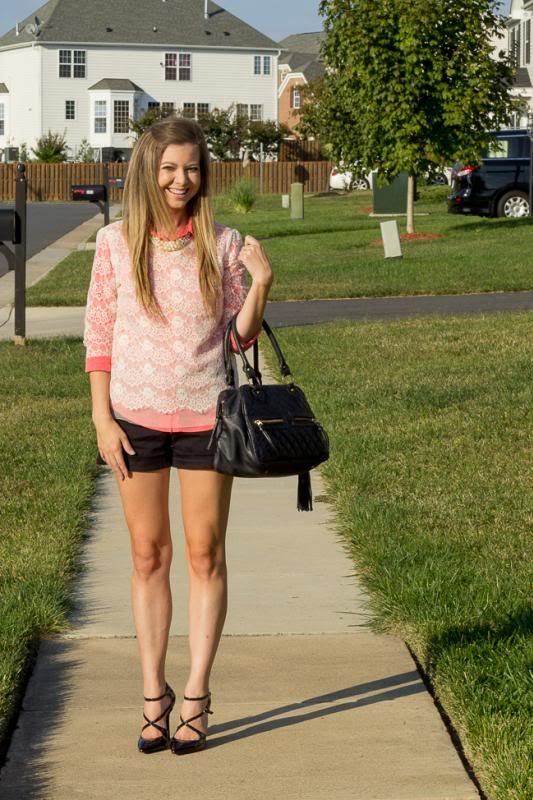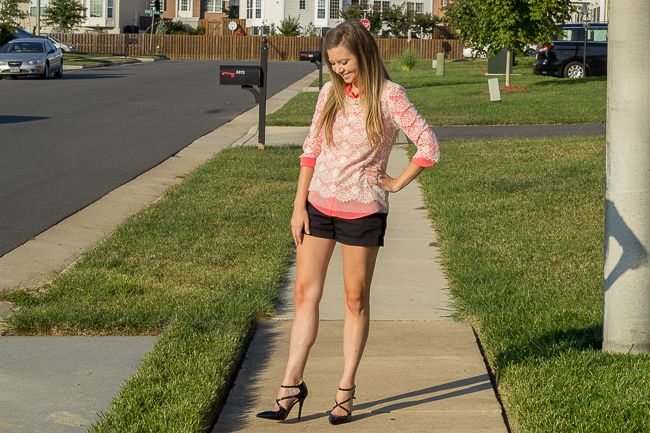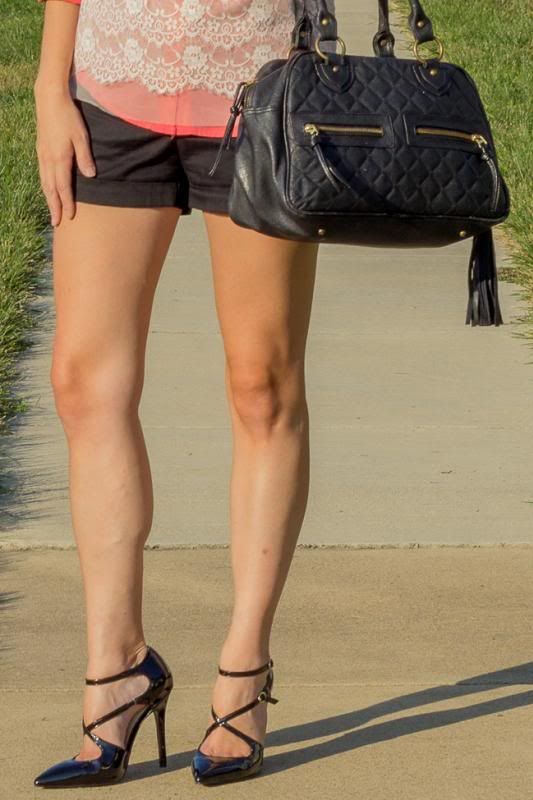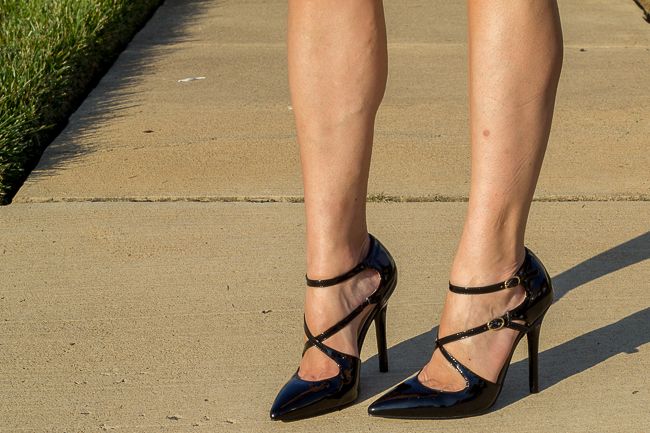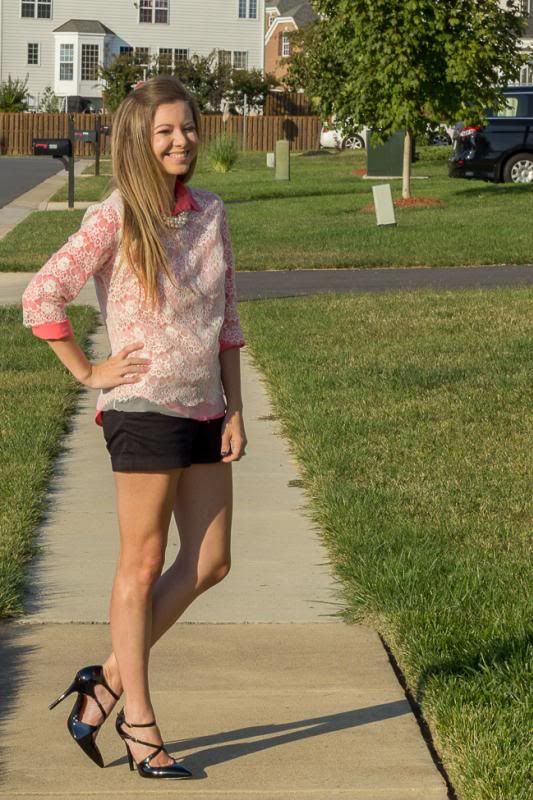 Linking up with:
My Style Monday | Fashion's Greatest Hits | Style Elixir